H
ey ladies, there's nothing more frustrating about our bodies than a smelly private area, although we cleaned it well.  Or worse yet, you finally decide to get intimate with that hot person, only to become self-conscious about what he thinks of your vaginal scent, especially if oral sex is his thing.  
Regardless of sex, a clean vagina is of the utmost importance for our overall health. And although there are many feminine hygiene products, some researchers say it is not as easy as 1,2,3 when it comes to a squeaky, clean vagina.  We knew our private areas are tender, given that our labia, clitoris, vaginal opening, and urethra are all surrounded by the vagina. Gynecologists say normal vaginal pH is under 4.5, which makes it even vital that we keep bacteria and infection away. 
The 100-million-dollar question is: how do we clean the vagina?
Well, of course, you can use warm water, especially during your period. But for this extra clean feeling, you can use certain soaps. Although they may have some influence on your pH level, you don't need to worry as long as the soap is mild.
"It is important to minimize ingredients like scents, which can cause dryness and alter the pH of the vagina, leading to irritation or infection," gynecologist Dr. Kameelah Phillips told Healthline. "Besides, you don't need to cover up the natural smell of your vagina with perfumes."
Many gynecologists suggest the following soaps for a healthy, vibrant vagina. 
1. Dove sensitive skin bath bars
The reason this is a selected soap is because of its low risk of an allergenic reaction, as the bar's ingredients are non-toxic.  Although many ladies want to smell good down there, the number one goal is cleanness. Therefore, with this soap, it's recommended to use the unscented bar due to its fragrance-free nature.
2. Summer's Eve cleansing cloths
According to some gynecologists, Summer's Eve was designed with pH balance in mind, given that the wipes are free from dyes and parabens. While these wipes might be effective under any situation where hygiene is warranted, it's suggested they are used after changing pads or tampons.  Dr. Sherry Ross, an OB-GYN, told Healthline that Summer's Eve "… wipes can be used to clean the blood from the vulva whether you are home or out on the go. You might also use them after a workout to wipe away groin sweat."
3. Eucerin Ultra-Sensitive Dry Skin Soothing Care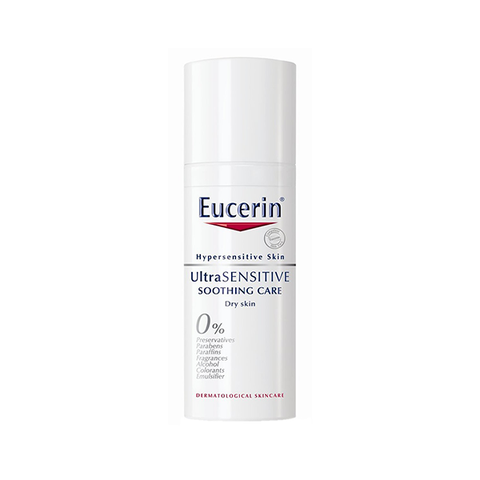 Dr. Bethanee Schlosser, an associate professor of dermatology, obstetrics, and gynecology at Northwestern University, told Women'sHealth that Eucerin Ultra-Sensitive Dry Skin Soothing Care has proven effective in maintaining vaginal cleanness. The ingredients are preservative-free, paraben-free, fragrance-free, and alcohol-free, all of which will not irritate the vagina.
4. Vagisil sensitive plus moisturizing wash
This wash has been proven to have a robust effect.  In fact, Dr. Ross says, "Vagisil has a line of intimate washes specifically for the labia that are formulated with no ingredients to disrupt the normal pH balance of the vagina." But there's one caveat: use it on the labia only.  Also, take note this wash has a fragrance that could cause sensitivity for some, which can lead to increased yeast infections.
5. SweetSpot labs feminine wet wipes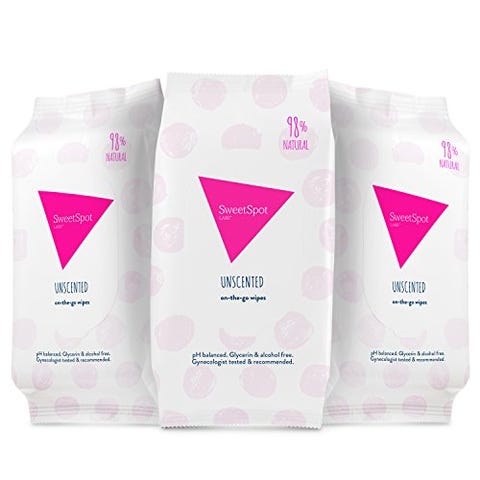 Although a woman should not use these wipes in absence of ongoing showing, Dr. Jessica Shepherd, an ob-gyn located in Dallas, told Womenhealth, that SweetSpot Labs Feminine Wet Wipes come in handy when hopping in the shower isn't an option. Also, these wipes are pH-balanced and unscented.
Other fragrance-free soaps proven effective for a healthy clean vagina are:
Eucerin
Aveeno
Fragrance-Free Bar Soap
Basis
Sensitive Skin Bar
Dial
Basics
Neutrogena
Liquid Cleanser