R
yan "The Flash" Garcia (22-0-0) remains undefeated after a unanimous decision victory over Emmanuel "Game Boy" Tagoe (32-2-0) on Saturday night at the Alamodome in San Antonio, Texas.
Two judges judged 108-119 the fight and 119-109 by the third judge, clearly in favor of Garcia. Both fighters have not fought in over a year, with Garcia's most recent match taking place in January 2021 and Tagoe's in November 2020.
Garcia showed no traces of his 15-month layoff, and his right hand looked as good as ever when he dropped Tagoe in the second round and dominated until the final bell to score a landslide decision.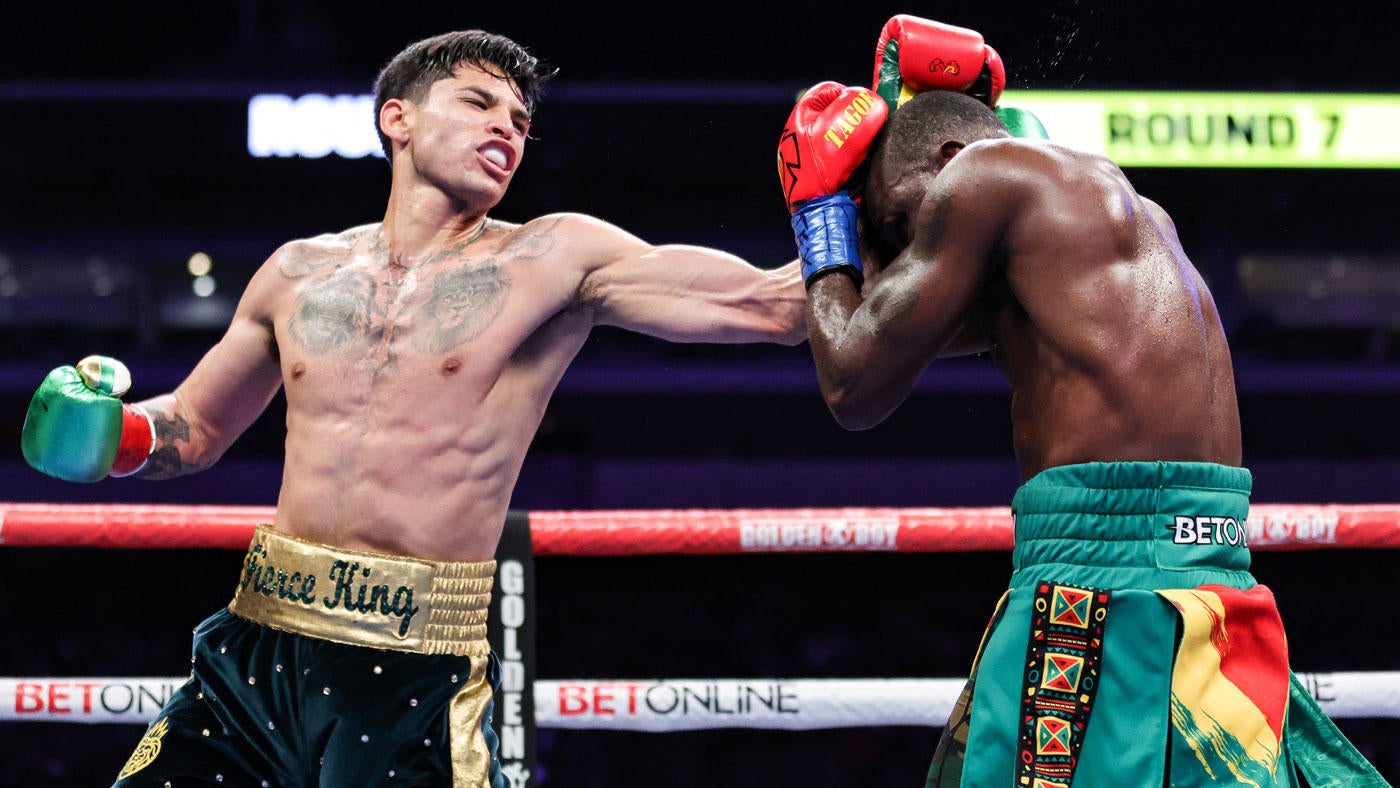 Garcia (22-0, 18 KOs) entered the fight, hoping to knock Tagoe out in the first round. He used his signature left hook to pound the body, while also throwing the overhand right. In the second round, Garcia nearly put him away with a right that froze him in his tracks, but Tagoe held on. Garcia delivered a short right that caused Tagoe to turn and fall to the ground as they came out of the clinch. Tagoe, however, managed to stay alive for the rest of the fight.

Both fighters traded punches in the third round, but Tagoe appeared in survival mode, as Garcia's lightning speed and accuracy kept him backed up against the ropes. Garcia was calm, cool, and collected as he started to hunt the knockout punch.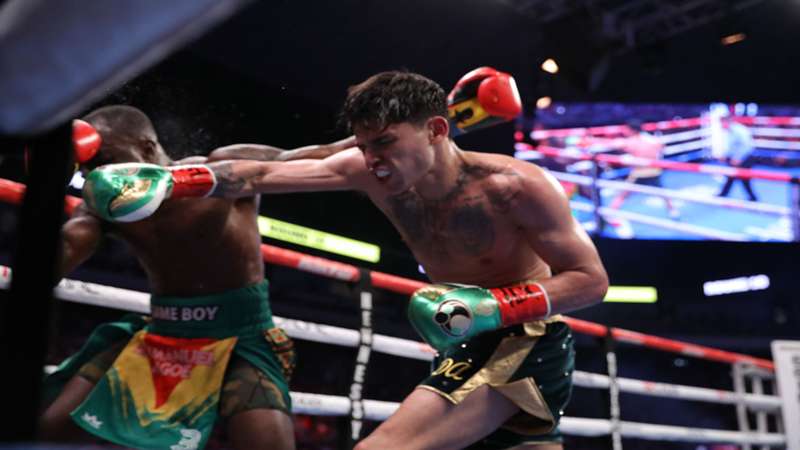 Garcia maintained his dominance and attempted to stop Tagoe in the middle rounds. He continued to pursue Tagoe, landing left hooks and overhand rights. Tagoe, on the other hand, had a good chin and knew when to hold on to Garcia.
Garcia shocked Tagoe with a massive right punch to the left eye in round 10, but the Ghanaian held on to the ropes and avoided the fall.

"I think if I'd started pressing him harder at the beginning of the fight, I could have gotten him out of there," Garcia said in his post-fight interview. "But what can I say? It was a track-down fight. I had to track him down. It was a new experience having to cut the ring off against a guy trying to fight to survive. I appreciate it."
The question now is what Garcia does next. There has been a lot of buzz about a super fight between Garcia and Gervonta "Tank" Davis. Garcia, on the other hand, hasn't said whether that will be his next appearance.